Meet Dr. Katy Collins
A Healthy Family Begins at Perry Family Chiropractic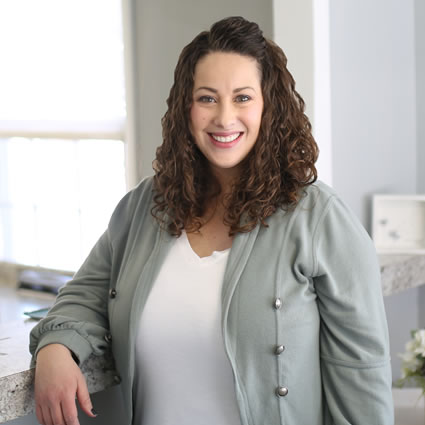 Dr. Katy has an impressive toolkit that allows her to offer the best prenatal and pediatric chiropractic care in the North Platte area. She has the education, experience, and empathy required to help you and your family enjoy optimal health for decades to come.
A native of North Platte, Dr. Katy played sports at a young age. She attended the University of Nebraska Kearney and played softball for the Lopers and transferred to Midland Lutheran College, where she continued to play and coach softball. After graduating with a Bachelor's of Science in Respiratory Therapy, Dr. Katy completed her Doctorate of Chiropractic at Parker University College of Chiropractic. While at Parker, Dr. Katy also earned a Bachelors of Science in Health and Wellness.
The Importance of Preventative Care
While she didn't always know she wanted to be a chiropractor, Dr. Katy had always gravitated to helping others and was interested in preventative health. She had considered attending medical school, but began to see that she wanted to help others live better from a more natural, holistic standpoint. "I knew there had to be a better way to help people without making drugs or surgery the first option of care," she says.
As a respiratory student Dr. Katy spent a substantial amount of time participating in rotations in multiple hospital settings. In these settings, she witnessed devastation and illness and realized she wanted to help prevent disease and wanted to be in a profession that didn't resort to drugs or surgery. "I fell in love with the art of healing that chiropractic endows and it is within chiropractic that I find my passion for life," she says.
Once she embarked on her chiropractic journey, she has never looked back. "I just love giving the gift of preventative health," she says. "I love seeing families get well, see kids thriving in school and being able to support parents as they welcome their new babies into this world. I love the communication and the relationships I have with my patients."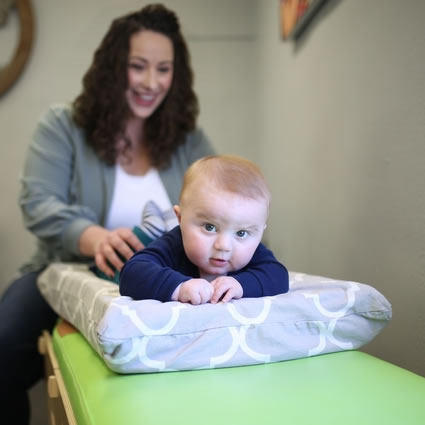 Premier care for women and children
As Dr. Katy's practice grew, she realized that she was passionate about caring for pregnant women and children. She is the only Webster certified provider in the area! This specialized technique supports pregnant women. As a mom of two, Dr. Katy is also passionate about offering gentle and loving care to children.
On a Personal Note
When she isn't working, Dr. Katy is all about family. She loves to spend time with her husband, Bret, and her two kids, Ross and Rachel. She is close to her parents and siblings and enjoys golfing, fishing, and simply watching the sunsets at the lake.
Dr. Katy is currently a member of Epic Pediatrics, International Chiropractic Pediatric Association, Nebraska Chiropractic Physicians Association, and the Christian Chiropractors Association. Additionally, she serves as a mentor for TeamMates, a member of the Lake Maloney Women's Golf Association, and a member of the North Platte Chamber.
Book Your Visit
Dr. Katy is looking forward to meeting your family and supporting you to live happier, healthier lives. Her goal is to empower, educate, and ensure you and your family enjoy a lifetime of spinal and nervous system health.
It's never too late – or too early – to get started.

Dr. Katy Collins | (308) 221-6899